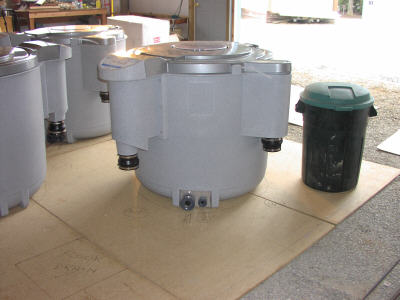 Size comparison to a garbage can - pretty compact!!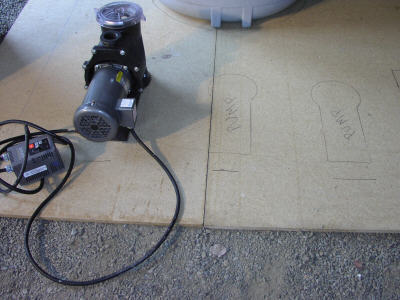 One of 3 MoneySaver pumps that will be connected to the Nexus filters.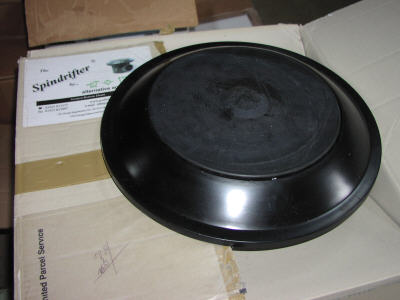 The top of one of the 3 Spindrifter bottom drains - obviously the bottom portion of the airdomes are already in the concrete at the bottom of the pond.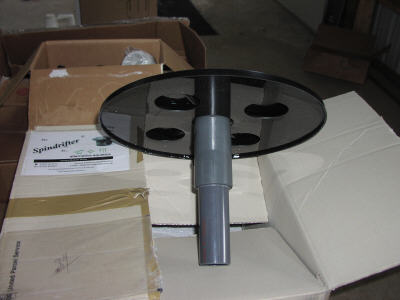 Another view of the Spindrifter.
Enter content here
Enter content here
Truly the lifeline of the pond - so we're going with the best!!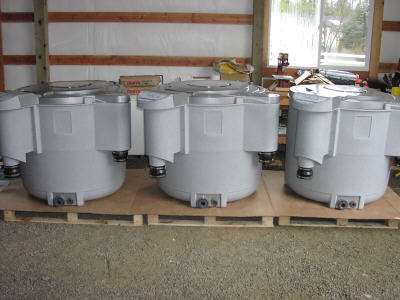 3 Nexus - waiting to move to the equipment room.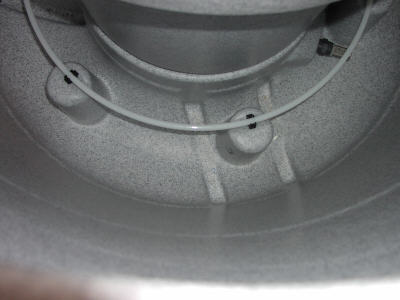 Looking down into the empty Nexus - which will eventually be full of special bio beads.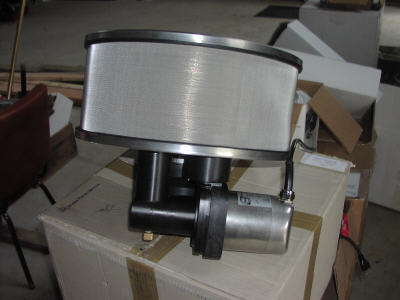 The Answer - one of 3
COMING SOON!!