Just a few shots as we go along.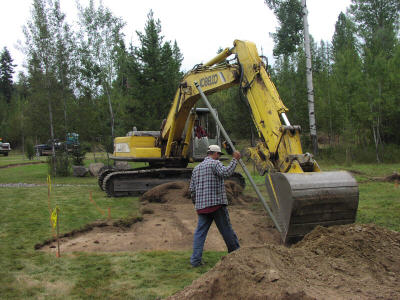 We broke ground in September 2002 - Jewell Excavating made short work of what used to be a front lawn. Click on the picture above to see some of the shotcrete pictures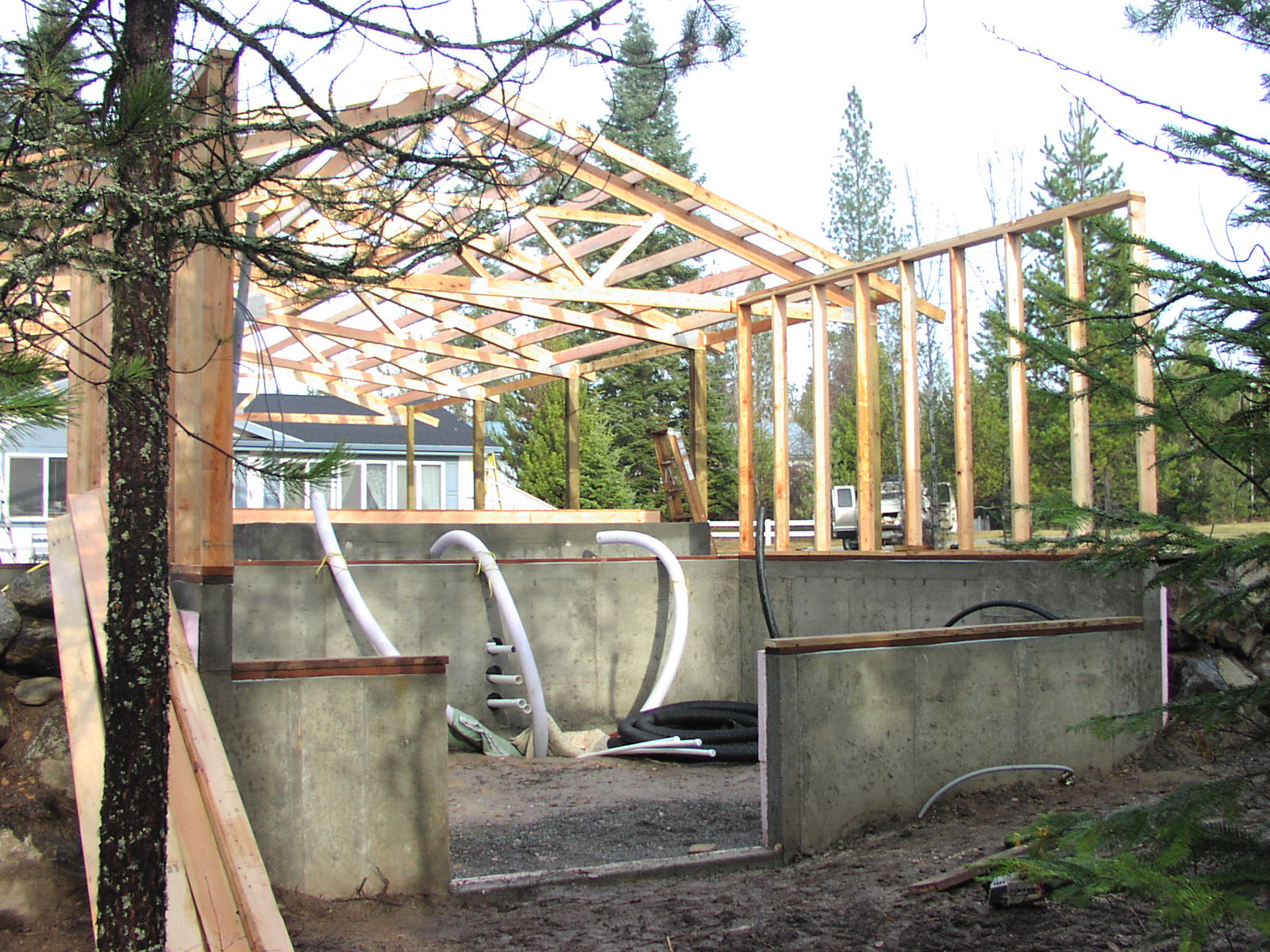 Framework over the pond and the beginning of the equipment room walls.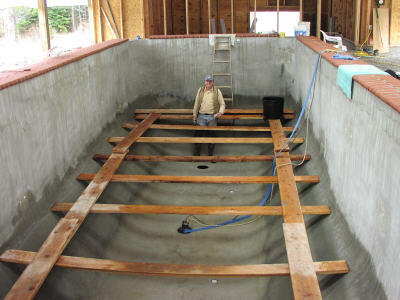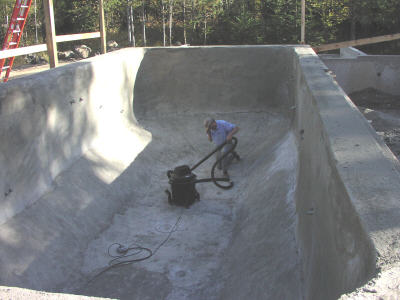 Gene with his shop vac cleaning shotcrete crumblings from the bottom of the pond before he opened the bottom drains.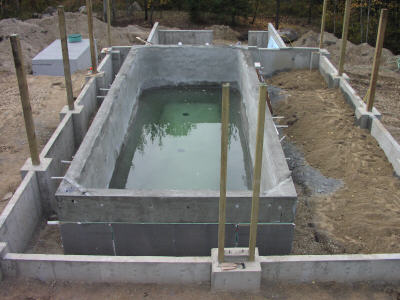 October 9 - an "aerial" photo I took from the roof of the house!! 32" of water in the pond to keep ground water from building pressure under the pond.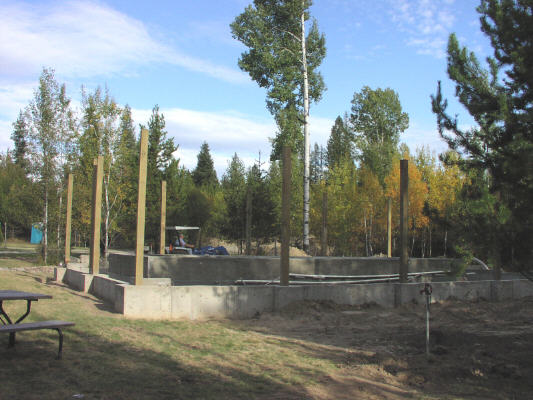 An earlier shot of the pond before the roof trusses went up.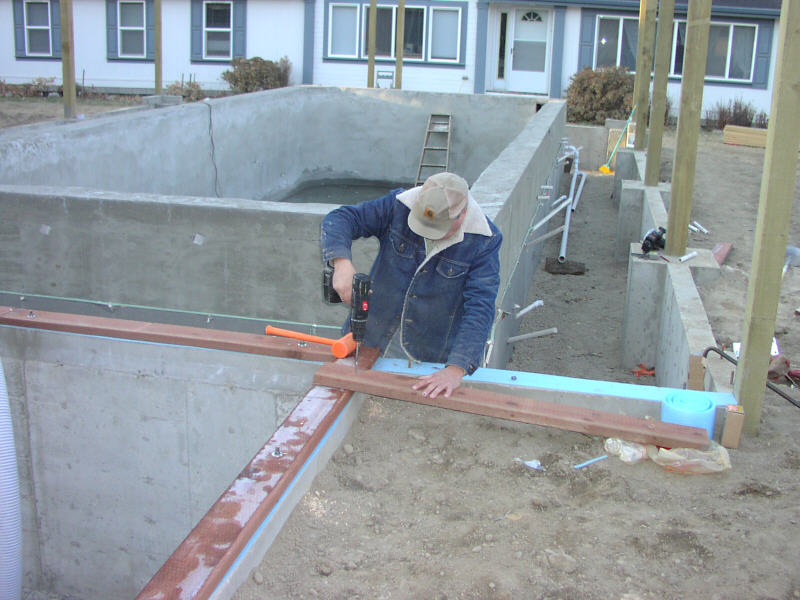 Gene installing plates for the walls.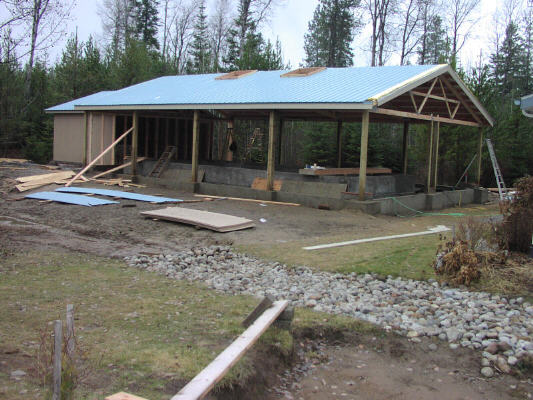 The metal roof with skylights is up!!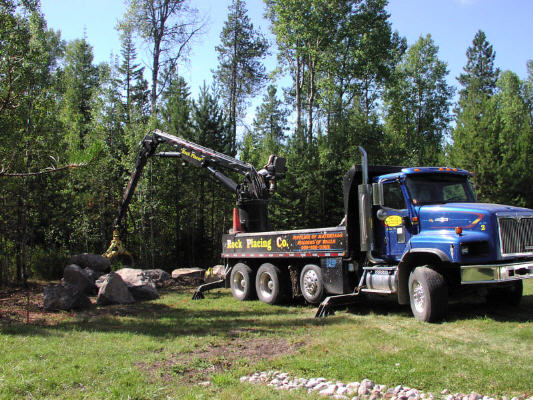 Rock Placing Company started the retaining wall before the pond room began.