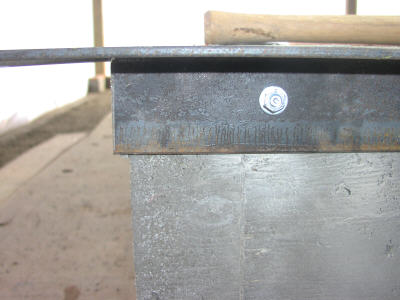 After drilling into the concrete, bolts were installed to connect the angle iron.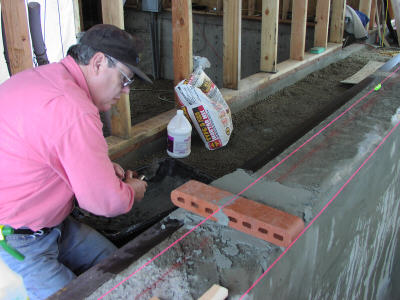 The first 2 bricks - only 698 to go!!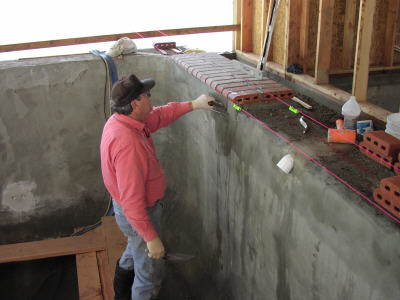 Down into the pond to smooth out the mortar as he installed the copies. The water under the scaffolding was still about 3 feet deep at this time.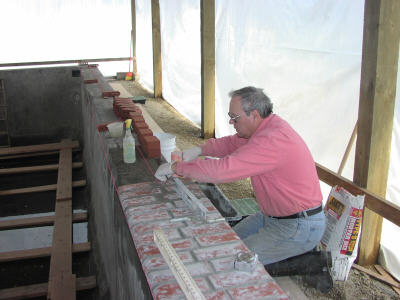 Slow but sure - leveling each set of bricks as he moved along.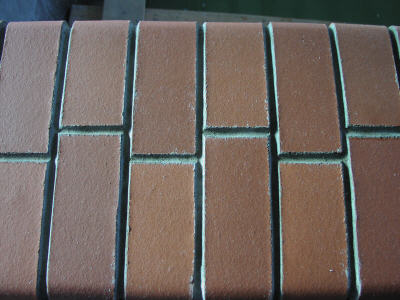 Bricks after a muriatic acid bath - note the staggered seam line.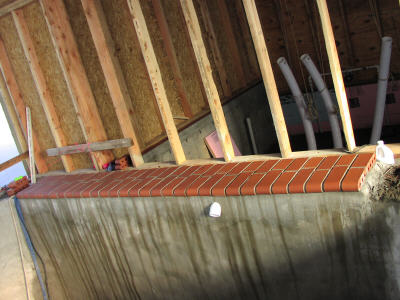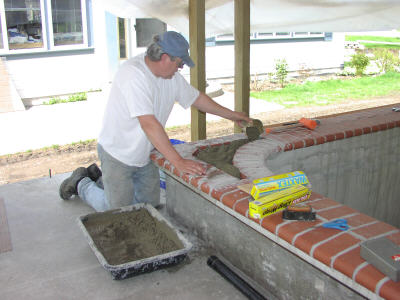 Gene rented a mason saw and we customized the corners
Enter content here
Enter content here
Red brick coping to top the pond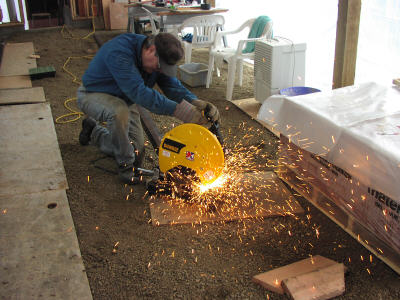 Gene cut angle iron to fit around the pond. This is supporting the brick coping installed on top of the pond.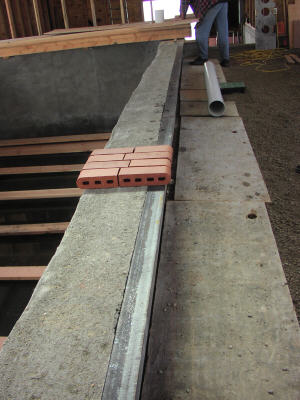 Here's a photo of the angle iron installed - you can see a sample of the brick that has become the coping on top of the pond.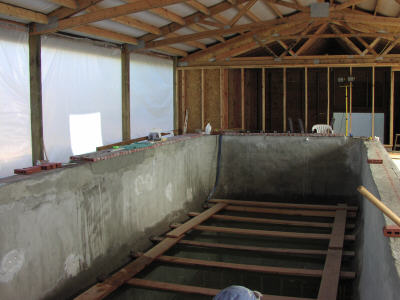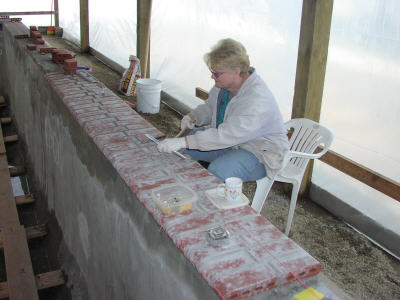 Phyllis cleaned bricks after the mortar has set up - and later finished with muriatic acid to get all the residue off.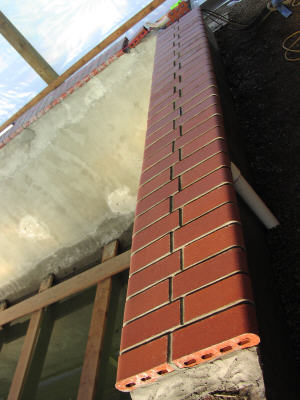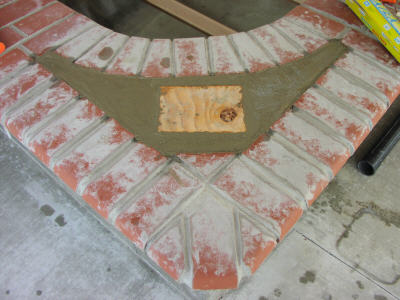 The corners are nearly finished. We'll be replacing the wood block with tiles from Pattigrafix!!!